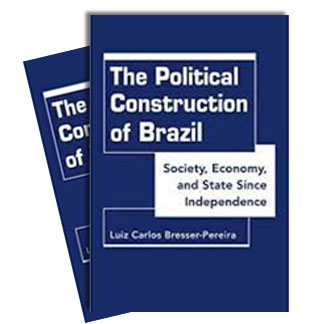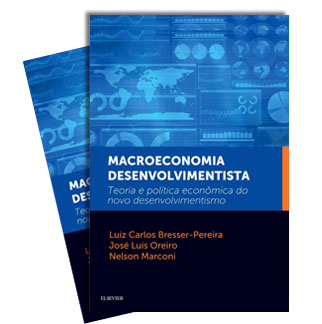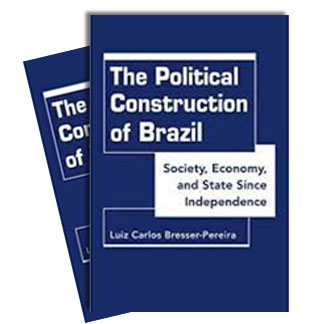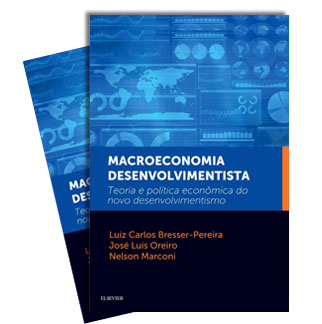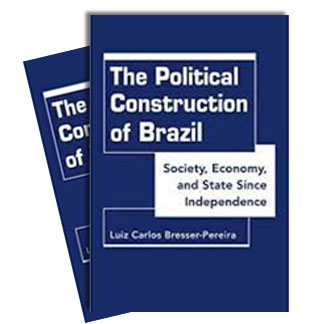 Teoria da Democracia Moderna
Luiz Carlos Bresser-Pereira e Cícero Araújo
Departamento de Ciência Política - Faculdade de Filosofia, Ciências e Letras - Universidade de São Paulo

Pós-Graduação em Ciência Política (2o. semestre 2001).
Objetivos : O curso vai apresentar uma visão ampla do debate atual sobre a teoria da democracia. Na primeira parte, discutiremos por que a democracia se tornou o regime político preferido apenas no século XX; o desenvolvimento como causa da democracia; e um conceito geral de democracia em oposição ao regime dos guardiães. Na segunda parte, abordaremos teorias alternativas ou complementares de democracia: minimalista, maximalista, razoável, social-complexa, republicana, deliberativa e social-liberal. Na terceira parte, discutiremos o problema da construção política da democracia, através da sociedade civil (na perspectiva da ação comunicativa) ou da engenharia institucional (na perspectiva do novo institucionalismo). Finalmente, na quarta parte trataremos da democracia como causa do desenvolvimento econômico.
1. MÉTODO DAS AULAS: SEMINÁRIOS
Cada seção corresponde a uma aula semanal. As aulas consistirão na discussão dos textos, que deverão ser trazidos para a aula. A leitura complementar de cada uma das doze aulas é também obrigatória. A leitura adicional no final do livro é meramente indicativa.
1a. Parte: Democracia, Capitalismo e Burocracia
1. Por que a democracia não era e tornou-se o regime político preferido pelos filósofos
Bobbio, Norberto (1976) A Teoria das Formas de Governo. Brasília: Editora Universidade de Brasília, 1980. Original italiano, 1976. Cap 1: "Uma Discussão Célebre" (pp.31-35).
Bobbio, Norberto (1955) "A Democracia dos Modernos Comparada com a dos Antigos" (323-339). In Bobbio, Norberto (1999) Teoria Geral da Política. Ensaios organizados por Michelangelo Bovero. São Paulo: 2000. Livro originalmente publicado em italiano, 1999.
Bresser-Pereira, Luiz Carlos (1999) "Good State and Good Government Today". Paper presented at the Centre for Brazilian Studies, Oxford University, dezembro 1999.
Leitura Complementar Obrigatória
Aristóteles, A Política. São Paulo: Edições de Ouro. Livros Sexto, Sétimo e Oitavo.(pp.225-355). Como a ordem dos Livros é controversa, e o aluno pode usar qualquer edição, seguem as primeiras frases de cada livro: Livro Sexto: "Todas as artes, todas as ciências que não se prendem a um objeto parcial..." Livro Sétimo: "Falamos das diferenças existentes entre a assembléia deliberativa e o soberano..." Livro Oitavo: "Temos quase esgotado todas as partes do assunto que empreendemos tratar..."
Dahl, Robert (1971) Polyarchy. New Haven: Yale University Press. Caps 1: "Democratization and Public Opinion"; 2: "Does Polyarchy Matter?"; 3: "Historical Sequences", pp.1-47.
2. Desenvolvimento Capitalista Causando Democracia
Przeworski, Adam e Michael Alvarez, José Antônio Cheibub e Fernando Limongi (2000) Democracy and Development : Political Institutions and Well-Being in the World, 1950-1990. Cambridge: Cambridge University Press. Cap.1 "Democracies and Dictatorships" (13-77) e Cap. 2, "Economic Development and Political Regimes" (78-141)
Leitura Complementar Obrigatória
Lipset, Seymour Martin (1959) "Some Social Requisites of Democracy: Economic Development and Political Legitimacy". American Political Science Review, 53: 69-105.
Mueller, Edward N. (1997) "Economic Determinants of Democracy" (133-155). In Midlarsky, Manus I., org. (1997) Inequality, Democracy, and Economic Development. Cambridge: Cambridge University Press.
3. Democracia versus Regime de Guardiães
Dahl, Robert (1989) Democracy and its Critics. New Haven: Yale University Press. Cap. 15: "The Second Democratic Transformation" (213-224); Cap. 5: "A Critique of Guardianship" (65-79); Cap.23: "Sketches for an Advanced Democratic Country" (322-341).
Leitura Complementar Obrigatória
Weber, Max (1918) "Parlamentarism and Government in a Reconstructed Germany". Originally publ
---