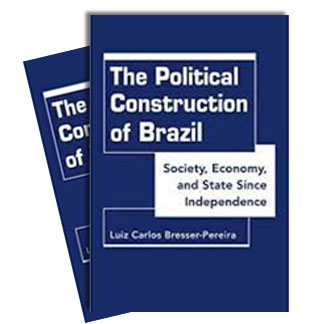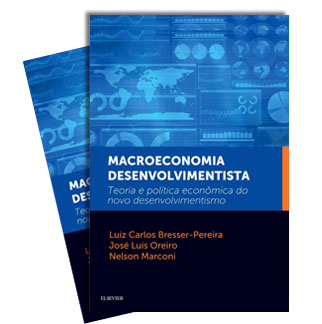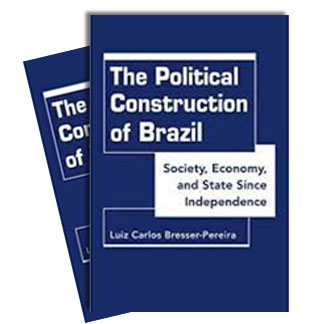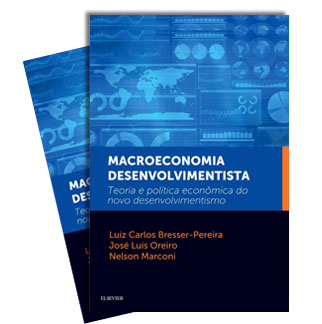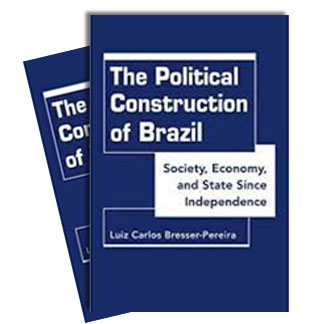 Metodologia Científica para Economistas
Luiz Carlos Bresser-Pereira
FGV
Curso de Mestrado e Doutorado em Economia de Empresas - disciplina eletiva

Objetivo da Disciplina
Os objetivos deste seminário são (1) discutir o problema da metodologia científica em geral e particularmente em Economia e (2) orientar em termos gerais a redação de monografias (trabalhos de conclusão do curso de mestrado e teses de doutoramento), de forma a auxiliar os alunos que já estão começando a trabalhar em suas monografias a obter uma maior produtividade nesta área.
Este curso destina-se a alunos inscritos no Mestrado e Doutorado em Economia de Empresas. Alunos de outros cursos que tiverem interesse poderão, entretanto, cursar a disciplina.
O curso será dividido em três partes. Na primeira parte, muito curta, serão discutidos os temas que os alunos estão considerando como tema de dissertação. Na segunda parte, teremos seminários com base nos textos previstos neste programa. Todos os alunos deverão ter lido e trazer uma cópia anotada do texto previsto para a aula. Na terceira parte do curso os alunos apresentarão suas propostas de dissertação com o capítulo central já basicamente desenvolvido.
Conteúdo Resumido: Seminários
Kuhn, Thomas (1962). A Estrutura das Revoluções Científicas. São Paulo: Editora Perspectiva, 1976 (primeira edição inglesa, 1962). Recomendo que este livro seja comprado e lido na íntegra. Discutiremos em aula os capítulos 1 a 3 e o posfácio da segunda edição (1969). (LCBP)
Lakatos, Imre (1974) "Falsification and the Methodology of Scientific Research Programs". In Lakatos & Musgrave, org. Criticism of the Growth of Knowledge Cambridge: Cambridge University Press, 1974. (LCBP)
Rorty, Richard (1988) A Filosofia e o Espelho da Natureza . Lisboa: Publicações Dom Quixote. (1ª edição em inglês, 1979, Princeton University Press). Discutiremos em aula Cap. VII ("Da Epistemologia à Hermenêutica") e Cap. VIII ("A Filosofia sem Espelhos"), mas recomendamos a leitura do livro na íntegra. (JMR)
Georgescu-Roegen, Nicholas (1971) The Entropy Law and the Economic Process. Cambridge: Harvard University Press. Cap. 1 ("Science: a brief evolutionary analysis") e Cap. 2 ("Science, Antropomorfirsm, and Dialectics"). (LCBP)
Blaug, Mark (1980). The Methodology of Economics or How Economists Explain. Cambridge: Cambridge University Press. Part 1:"What you always want to know about the philosophy of science ...". Há versão em português. (JMR)
Friedman, Milton (1953) "The Methodology of Positive Economics". In Essays in Positive Economics. Chicago: University of Chicago Press. (LCBP)
Knight, Frank H. (1956) On the History and Method of Economics. Chicago: The University of Chicago Press. Cap. 1: "Economics": 25 a 33; Cap. 5, "Social Sciences": 121-134. (LCBP)
Nelson, Richard R. e Sidney G. Winter (1982) An Evolutionary Theory of Economic Change. Cambridge, MA: Harvard University Press. Cap. 2 "The Need of an Evolutionary Theory". Ler também para situar-se "Introduction"
McCloskey, D. (1983) "The Rhetoric of Economics". Journal of Economic Literature, 21(2) junho 1983. (LCBP)
Arida, Pérsio (1996) "A História do Pensamento Econômico como Teoria e Retórica". In José Márcio Rego, org. Retórica na Economia. São Paulo: Editora 34 1996. Texto originalmente publicado em 1983 e revisado em 1984. (JMR)
Leituras Obrigatórias Adicionais:
Bresser-Pereira, Luiz Carlos & Gilberto Tadeu Lima (1996) "The Irreductibility of Macro to Microeconomics: a Methodological Approach". Revista de Economia Política, 16(2), abril 1996.
Meek, Ronald (1967) Economia e Ideologia. Rio de Janeiro: Zahar Editores. Cap.6 "O Método Econômico de Karl Marx": 123-147, e Cap.12 "Economia e Ideologia": 252-288.
Leitura Suplementar
Metodologia Científica
Habermas, Jürgen (1980) "Ciências Sociais Reconstrutivas versus Ciências Sociais Compreensivas". Conferência pronunciada em 1980 e publicada em N. Haan, R. Bellah, e P. Rabinow, e M. Sullivan, orgs. (1983) Social Science as Moral Inquiry.
Costa, Newton A. C. (1997) Conhecimento Científico. São Paulo: Discurso Editorial.
Sobre Materialismo Histórico
Marx, K. & Frederick E. (1846) A Ideologia Alemã. Apenas o Livro 1. Qualquer edição. Primeira edição alemã, 1846.
Marx, Karl (1975) "Introdução à Crítica da Economia Política" (escrita em 1957). Ler qualquer edição. Segunda parte da Contribuição à Crítica da Economia Política.
Marx, Karl (1859) "Prefácio" de Contribuição à Crítica da Economia Política. Livro publicado originalmente em alemão, em 1859. Usar qualquer edição. Freqüentemente o "Prefácio" e a "Introdução..." aparecem publicados isoladamente, em coletâneas de textos.
Plekhanov, G. (1901) A Concepção Materialista da História. São Paulo: Editora Escriba, sem data. Conferência pronunciada em Paris, 1901. (Ou qualquer outro trabalho de Plekhanov sobre o materialismo histórico).
Economia e Ideologia
Robinson
---